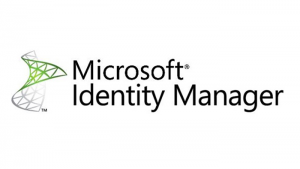 Microsoft Identity Manager
Microsoft Identity Manager (MIM) 2016 builds on the identity and access management capabilities of Forefront Identity Manager and predecessor technologies. MIM provides integration with heterogeneous platforms across the datacenter, including on-premises HR systems, directories, and databases.
MIM augments Azure AD cloud-hosted services by enabling the organization to have the right users in Active Directory for on-premises apps. Azure AD Connect can then make available in Azure AD for Microsoft 365 and cloud-hosted apps. Common MIM scenarios include:
Automatic identity and group provisioning based on business policy and workflow-driven provisioning
Integration of the contents of directories with HR systems and other sources of authority
Synchronizing identities between directories, databases, and on-premises applications through common APIs and protocols, Microsoft-delivered connectors, and partner-delivered connectors
Microsoft regularly delivers updates to MIM, including enhancements for customer requests and bug fixes, on an ongoing release cycle through hotfixes and service packs. The current MIM releases, MIM 2016 Service Pack 2 (SP2) and later hotfixes, are supported under both fixed and Azure support policies. See the version history for links to the most recent. Customers running FIM or MIM versions prior to MIM 2016 SP2 should upgrade to the most recent hotfix of MIM 2016 SP2.